Photo reblogged from Caffeinated Crack-Art with 379 notes
This is the first picture I post, and it was time!!!! Finally, after an eternity I can give a bit of pepper to all those who want more. Thank you for the support that you give me on deviantart. Your rhapsody4u! See Ya! ;)

Might pique spectremassani's interest, so Imma just leave this here…

I just broke my brother, sending him this link.
whoaaaaaaaaaaaarrr
Source: ragno11
Photo reblogged from Someone got hit in the boingloings with 1,476 notes
They've been requested quite often in the last time and it made me start replaying ME3.
babies
Source: milch-tuete
Photo reblogged from Eloquent as Fuck with 4,552 notes
sorry i can't hear you over how perfect my new phone wallpaper is

PERFECTTTTT

oh

my

god

i need this

PERFECTION
OH
MY
GOD
Source: mandyshepard
Photoset reblogged from Eloquent as Fuck with 911 notes
Poor Kaidan has one of his excruciating migraines :(
Source: enrychan
Photoset reblogged from the s.a.c. with 965 notes
No matter what happens, we'll always be a team.
NO
Source: theillusivewoman
Post reblogged from Enkindle This: with 251 notes
Kaidan watching Shepard in the apartment

Kaidan thinking it could be their apartment

Kaidan forgetting for just a moment that there's a war and they're soldiers and there's still so much to do and impossibilities to face

Kaidan watching Shepard forget it too if only for a minute

Kaidan finding himself lingering on a display of engagement rings when they're out shopping for party supplies

Kaidan waking up the next morning with Shepard in his arms without the whir of a ship engine forcing them out of bed

Kaidan going back to the ring display and tucking a small package into his pocket before joining up with the crew in Docking Bay D-24
yes
Source: hawkeeffect
Photo reblogged from where my demons hide with 143 notes
Source: sargecrys
Photo reblogged from Moe's blog with 53 notes
Shepard and Kaidan took a step back from their relationship after the events of the Leviathan DLC, out of concern that they were becoming too emotionally compromised to properly carry out their duties as Alliance officers.

(source: anon)
:(
second this
Source: mass-effect-headcanons
Photoset reblogged from Yarn! Tea! Dragons! Hiddles and Vega! with 1,170 notes
I. Love. This. So. Much.
Source: nhaneh
Photoset reblogged from Eloquent as Fuck with 419 notes
Source: mahariela
Photoset reblogged from Eloquent as Fuck with 916 notes
Tank Top for Male Shepard & Kaidan Alenko Mods
Tank top/combat pants outfit for Male Shepard, with bonus replacement for Kaidan's Citadel DLC "date" (and briefly in the intro). Because…reasons. Replaces the intro outfit for Shepard (who may seem a little, uh…underdressed) and includes dirty transition. Shep gets plain black and grey options, Kaidan gets Spectre blue or plain black. (I have not tried replacing other outfits, but his spec probably needs adjustment. His resource files are included if anyone wants to try.) There are some clipping issues, but hopefully nothing too awful. Requires Texmod and ME3 Explorer (install instructions).

Well HELLO.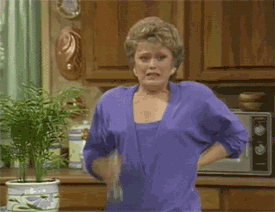 fuck 
Source: firemadeflesh
Photoset reblogged from know any poems about crying like a little girl with 353 notes

It's just the hardest part of living.



caps by libba
Source: hoiist
Photoset reblogged from SammBlog 2.0 with 911 notes
Poor Kaidan has one of his excruciating migraines :(
Source: enrychan
Photoset reblogged from maric's blade with 1,743 notes
I've always held back a little when I used my powers on living targets. Fear of hurting someone, I guess. After what I saw on Eden Prime, I'm not holding back any more. Not against the geth, not against anyone.
Source: pentaghast
Photo reblogged from Time and Space: The Final Frontier with 947 notes
"Reports suggest when Ex C-Sec officer Garrus Vakarian questioned an intoxicated Major Alenko on the whereabouts of Commander John Shepard late into the awards ceremony, Major Alenko simply gestured under the table." - Khalisah Bint Sinan al-Jilani.
….totally having given Kaidan a sneaky blowjob while the party went on around them and Kaidan was drinking a bit more than usual to keep a straight face.
Source: georgiale-flay