Photoset reblogged from You can't take the sky from me with 39 notes
Since I did a super sparkly DA holiday photoset on FuckYeahVarric last year, it only seemed fitting to do another one this year. :3

So hurray for Holiday Hawkes.

Ahahaha you are a nutcase and I love it.

Though the gap between Adrian and Noah is a crime ;D 
So awesome xD
Source: mihawkes
Photo reblogged from Justice Is Hard with 48 notes
Commission for elenilote of Danny Hawke and Anders, set during the Legacy DLC.
I love it. Just love it, thank you so much!! 
Photo reblogged from Justice Is Hard with 20 notes
Second of three giveaway prize portraits. This time it's Danny Hawke for elenilote. She left the clothes up to me, so I chose the mage Champion armor because I love it.
Dsfjlklxgfq
Oh my, this is just awesome - thank you! 
Thanks again, this is so amazing and I love it!
Post reblogged from Welcome to my getaway with 34,474 notes

Looking at you Yami! And Emma too :)
Source: jennythegamer
Photo reblogged from Justice Is Hard with 30 notes
A commission for elenilote of Danny Hawke and Anders. Based on one of her fics.
asjkjfdkl oh Yami…this is so perfect!!! :3 
Thank you so much, this is just about as perfect as I could ever imagine.
You are the best as always <3
Photo reblogged from Wang is the reason with 9 notes
Just a little sketch of Danny for elenilote for her birthday. Happy birthday bb. <3 hope you like!
Oh. Oh oh oh *flail* My bb!!! Ohhhh, thank you thank you thank you - I'm quite beside myself now with giddiness, this is so very awesome and I love it.
Photo reblogged from Ramblings with 2 notes
Dawww they're holding hands

Just took a bunch of stills of the vid I made for Elenilote. This is my favorite by far. It's just so sweet!
How did I never reblog this before???? Lookit, it's Danny! 
Post reblogged from Madness in Memphis with 70 notes
I don't really care for my Wardens, never felt much attachment to them, and while I may have more than one Hawke, there is only one synonymous with thewoofles…
meet Daniel Hawke: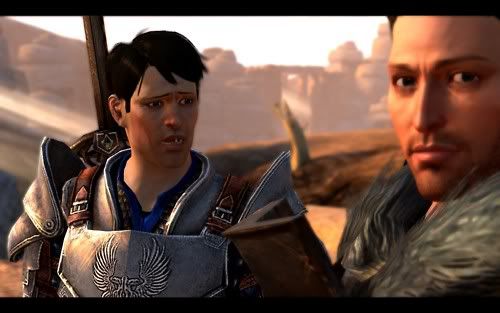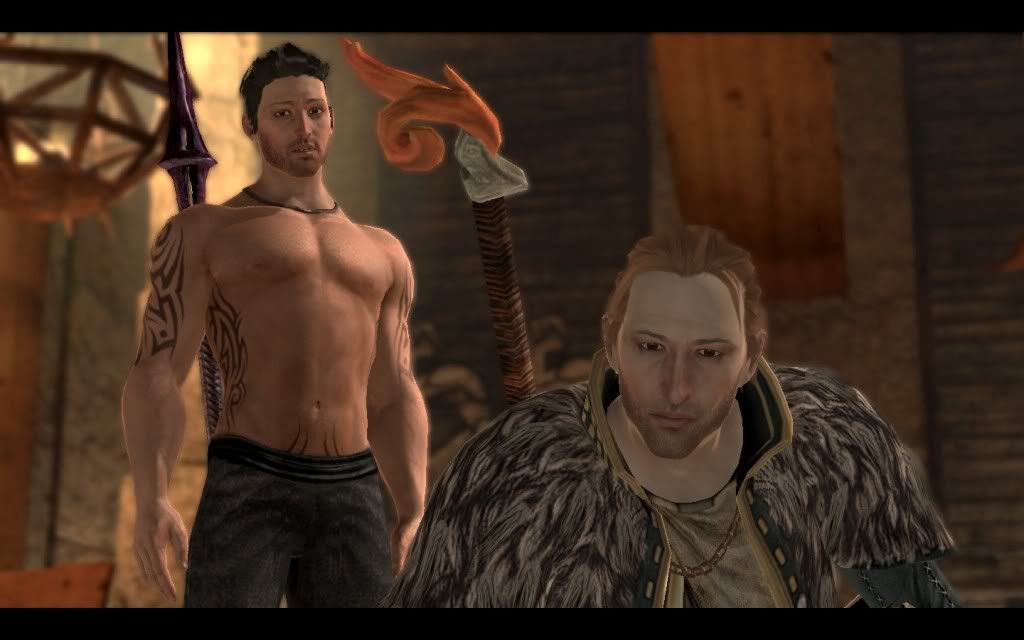 The usual disclaimer, Danny originally belongs to my sweet Ashy, but I adopted him :) 
Source: wardenblues-inactive
Photo reblogged from I got bored enough to make a tumblr with 21 notes
Dawwww  the Hawke Brothers


Daniel and Warden!Carver  I've heard Templar!Carver is quite the ass, but while Warden!Carver is cocky he's less of a pain.

"They want to piss off a Warden?"
Hello bb, nice to see you back on my dash and reblogged by someone else!
Those of you new to my ramblings, the gorgeous creature above has a home here. 
Source: punkhawke
Photo with 9 notes
Yami made magic for me, once again. It's Anders and Danny in 'Eager', the moment just before their first kiss. 
I had a real longing for Danny-art and I asked Yami if she would mind doing this for me and…well, it only took her a couple of days, whereas I was totally prepared to wait however long it would take her.
Thank you sweetie, I am such a happy fangirl right now :)
Photo reblogged from Sandwich Discontinued with 27,655 notes
…this is why cat owners can't have nice things.

He's going to jump out at some poor, unsuspecting human and give them a heart attack.
This is an early Christmas present fic for Ashy, cause it's too long to fit on her card! 
Happy Christmas from me and Danny bb *mwah*
"Ginger! Giingeer…where is that blasted cat!" Danny was at his wits' end, they'd been searching for at least an hour already for the missing cat. She had disappeared earlier when they had been distracted with preparing for the weekend's Solstice celebrations. Anders had been called to the clinic for a refugee woman with a difficult birth, Lirana's face had been serious when she came for him, apparently the baby had a small chance of survival and the mother none at all without Anders. Danny, Orana and Sandal were left with the work of getting the house ready. 
He'd looked everywhere, under the bed, in the wardrobe - even in the bathroom. They'd coordinated their efforts after a while, so that whenever one of them had searched a room they would close the door so she wouldn't wander in afterwards. And nothing, no sign of her. 
The rest of the day passed in much the same fashion with Danny's nerves being well and truly frayed from waiting for Anders's return and how in the world was he going to explain Ginger's disappearance. 
It was almost midnight when Anders returned, looking exhausted and haggard. He shook his head slightly as Danny looked at him questioningly - it hadn't gone well then. It was enough to break Danny's heart a little, as every time Anders was upset for any reason. He tries so hard to save everyone, and then he blames himself when he cannot. And I cannot even take care of a blighted cat. 
Danny bit his lip in indecision, should he tell Anders right away or wait until later? Anders made his way to the library and Danny followed. He paused in the doorway for a moment and just watched as Anders shucked off his coat, flung it on the chair and walked over to stand by the fireplace, leaning on the mantel with his head in his arms. 
"Honey…you look shattered. Let me run you a bath and we'll go to bed early? I'll show you the decorations tomorrow OK?" Danny called softly from the doorway. His attention was diverted by rustling from the Yule tree in the corner of the room. They'd put it up earlier in the day and its sweet smell filled the room. Danny had enchanted a string of glass beads and they'd strung it on the branches, just something to lighten the darkness this time of the year. But, now that he looked again there was something…decidedly not belonging to the tree sitting on one of the branches.
"Ginger! Why you…you devious minx! You've been hiding here the whole day haven't you! I've been going crazy looking for you and you…" Danny stopped and looked around to see Anders laughing and shaking his head.
"Oh baby, don't tell me you've spent the day looking for her? She came here before I left, I could have told you this would be her favourite spot, cats like to hide. Oh…Maker, this made me feel so much better…oh come here," he stepped closer and pulled Danny into his arms, "I think I would love a bath and early bed tonight, I would like that very much indeed."
Photoset reblogged from Dragon Age High with 49 notes
yeah here you are guys, photoset of Danny for you. 

Look at my bb…isn't he pretty! <3
yeah reblogging…myself! Just so I can show you people…omnom Danny 
Link with 3 notes
I wrote a story guys. It is for our DA High RP, features my Danny and Anna's Quinn. 
Hope you like it!
Photo reblogged from katiebour with 457 notes
The hair and the scruff and the way he stands just a little off to the side makes me think this is how Danny would look in a couple of years from DAH. This is pretty much how he dresses now anyway, something that looks darn nice on him but isn't particularly neat or in anyway tailored, and if you imagine well-worn trainers with various unidentifiable stains on them on his feet and we're there. 
But yea, UNF.
Source: brazilianmodels